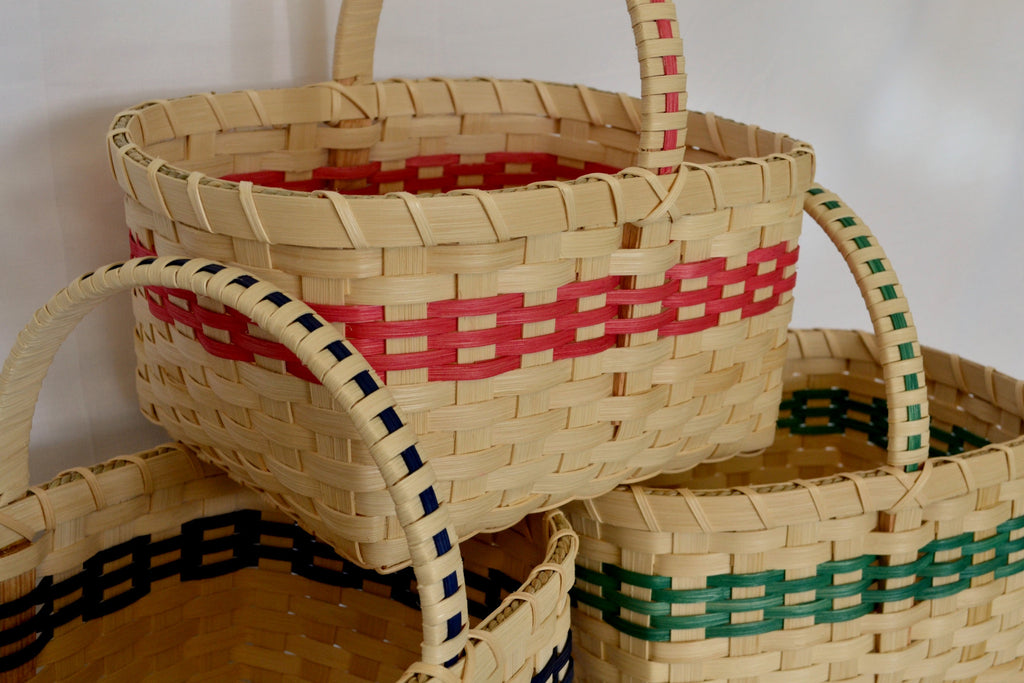 There are about as many different handle wrap ideas as there were flowers in my grandma's garden. But before you can fly with the most elaborate designs you have to learn how to do a basic handle wrap.
How do you begin a handle wrap? What happens if my wrapping reed isn't long enough? What is the secret to an inconspicuous splice? 
These are all good questions that are addressed in this simple tutorial for wrapping a very basic handle design.
Download it, save it, print it, and use it as an easy reference at your work space. Share it with your weaving friends. And please refer them to my website. There's lots more tutorials in the works.