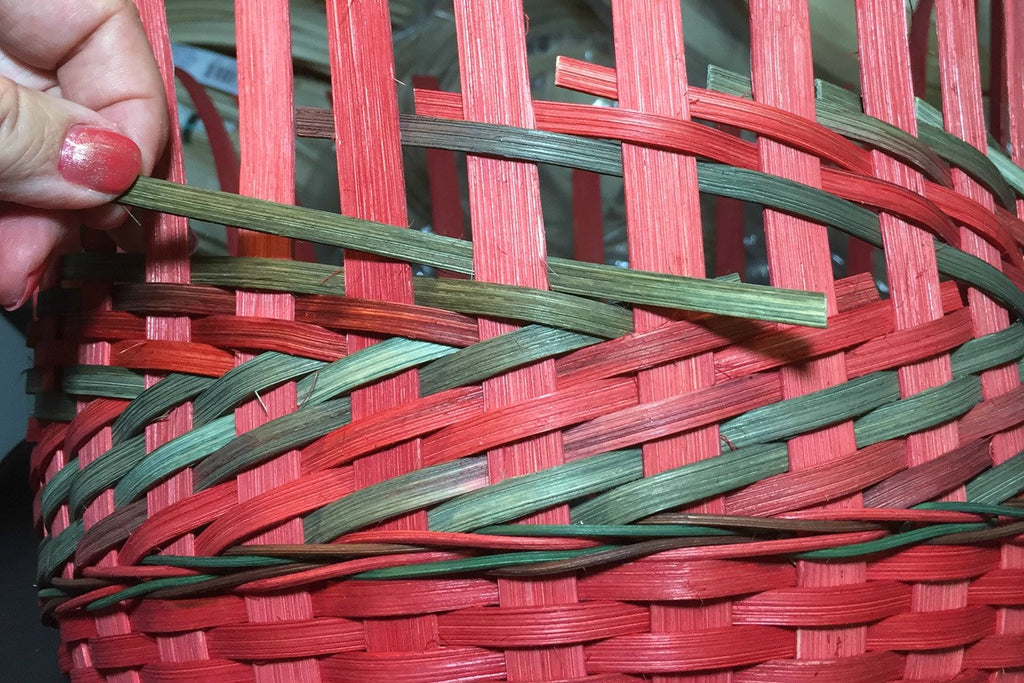 When I was starting out as a basket weaver I spent a lot of time looking at YouTube and instructional videos learning techniques. What I discovered was that, duh ... you don't weave baskets at your computer. And yes, most of us have tablets (I almost sleep with my iPad I love it so much :o). But it's not the handiest thing to watch and follow instruction with. (Which is what I've been trying to do and learn acrylic painting. I'm about to deem myself without any painting ability.)

I always wished that I had clear tutorials WITH PICTURES that would take me step-by-step through new techniques. I figured there were other weavers in the same boat and I could help a few of them out by putting some together.

You either already knew how to do french randing - or you just learned it in the previous tutorial. Now you're ready to add a variation to it. French Randing with Arrows.

This is such a fun technique and I thought it was perfect on this Christmas inspired basket. Her name is "Noelle" if you want to check it out.

Simply click the link below and the tutorial will open in another window. Download it, save it, print it, use it, and share it (and my website too please) with your fellow weavers.