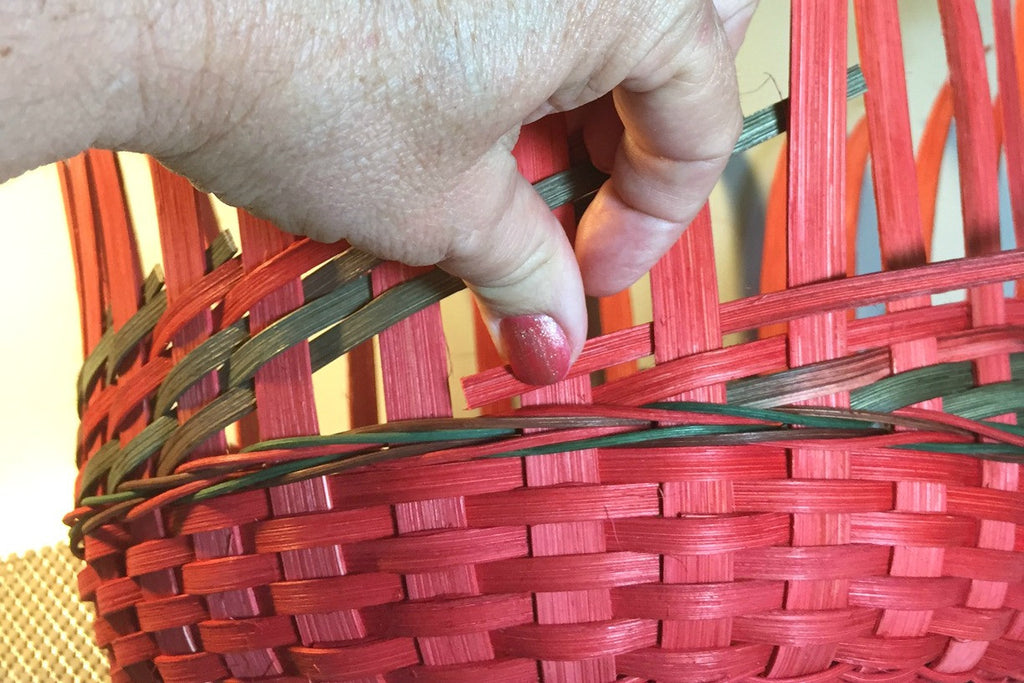 I tried french randing very early in my weaving adventures. In my tally of successes and failures, the initial attempt definitely ended up on the failure side. I was discouraged and decided it just wasn't something that I would accomplish.
Well, a couple of years later and a lot of weaving under my belt, I gave it the old college try again. And it clicked. I hope that this tutorial will make it click for you too.
Experiment using all of one color, alternating colors of reed, or space dyed reed as shown in the tutorial.
Download and print this handy PDF tutorial for easy reference when you are weaving.